21-23 February 2018
Klagenfurt am Wörthersee, Austria
A 32 hours event to generate new solutions for different "Clean Energy Challenges" with a final presentation to jury and awards for the best teams
50 students from different disciplines, young professionals as well as outstanding pupils from the Alpen-Adria region
You will work in small groups with 5-8 participants on interesting clean energy challenges of our corporate partners with guidance of SAP design thinking coaches
The Lakeside Park 2.0 in Klagenfurt am Wörthersee offers the perfect location and will be  enriched by perfect infrastructure and unique ambience
Diverse extra-program besides the design thinking challenge (Gala dinner, morning sport, Get-to-know-games, Closing Party,…) should make this event unforgettable

TO APPLY CLICK THE BLUE BUTTON LEFT
Earn 4 ECTS as an Alpe-Adria student; crediting at other universities possible
Get to know the Design Thinking methodology and research tools
Be part of a multidisciplinary team which develops practical solutions to exciting clean energy challenges
Meet renowned companies and potential employers
Establish a personal international network
Accommodation and food are provided for free
Travel cost for participants from outside Austria are covered in value of a train ticket 2. Class
Program – What you can expect?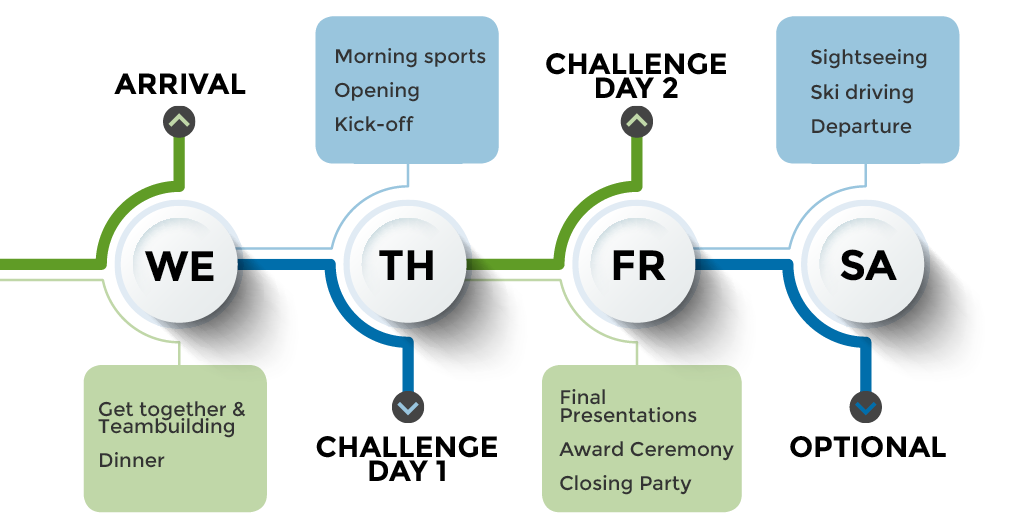 Location: Lakeside Park 2.0
The Lakeside Park is a place of communication, which offers great potential as research-, culture-, education-location with top-quality and cross-regional significance in the Alpe-Adria Region. This combination makes the Lake Side Park an ideal place to exchange thoughts and develop new ideas for all students, independent from their study focus or nationality. Furthermore, the location is equipped with the perfect infrastructure and is next to one of Austria´s most beautiful lakes, the Wörthersee. We are already looking forward to seeing how the atmosphere of Lakeside Park 2.0 is influencing your creativity! How to get there.